The weather is amazing in the UK at the moment, lots of sunshine and little rain - perfect weather to chill outside with a book right? The two books I am currently reading were written in two completely different centuries, but funny enough both have the 'hate' vibes between the two main characters going at the beginning. I am enjoying both the books right now, but we shall see how they progress.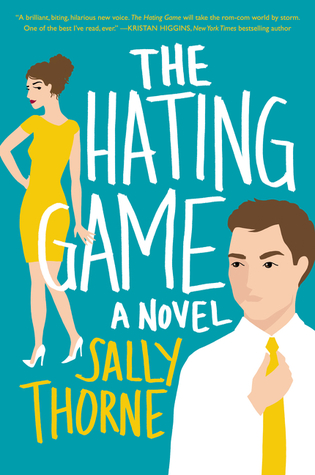 The Hating Game by Sally Thorne
Can't lie, this book has made my heart flutter a few times already. There have been some moments that were 'meh' for me, but I think this book is currently moving upwards and getting better - I hope it continues that way. There are certain passages in this book so far that I think were written so beautifully and I will definitely be quoting it in my review after I finish reading the book.
Pride and Prejudice by Jane Austen
I happened to order about six of Jane Austen's books a while back (it was completely an impulse buy) - Pride and Prejudice is the second one on the pile to be picked up after I finished Persuasion. I've read and watched so many remakes of Pride and Prejudice, but finally I've come round to read the original which I am so far very much engrossed in. I'm at around the 30% mark so there are many more events left to unfold!
What are you all currently reading? Have you read any of the above, and if so what did you think? Is the weather as awesome where you are as it is here in the UK right now?