Both the books on this post of Books Plus Thoughts are the first in a series but for both I am still considering whether to continue the series on.
1. Burn for Burn by Jenny Han (Book #1)
Summary: Postcard-perfect Jar Island is home to charming tourist shops, pristine beaches, amazing oceanfront homes—and three girls secretly plotting revenge. KAT is sick and tired of being bullied by her former best friend. LILLIA has always looked out for her little sister, so when she discovers that one of her guy friends has been secretly hooking up with her, she's going to put a stop to it. MARY is perpetually haunted by a traumatic event from years past, and the boy who's responsible has yet to get what's coming to him. None of the girls can act on their revenge fantasies alone without being suspected. But together…anything is possible. With an alliance in place, there will be no more "I wish I'd said…" or "If I could go back and do things differently..." These girls will show Jar Island that revenge is a dish best enjoyed together. (Goodreads)
Rating: ★★★
It took me YEARS to get round to reading Burn for Burn, it was falling further down my TBR pile and was at risk of never being read. Miraculously I was able to make time just before my exams to pick this one up. This book is written from the POV of Kat, Lillia and Mary - I am not usually a fan of changing POVs but it really worked here. Each girl has a distinct voice and personality, there wasn't one I preferred over the other - all three girls had interesting backstories that kept me intrigued. The pace builds up as the story progresses, it was a real page-turner from the halfway point. The last few chapters were crazy intense! However I felt like there was something missing. After finishing the book I didn't feel the urge to pick up the next book even after such a big cliffhanger - is it worth picking up the next book, yay or nay?
Note: The cover is gorgeous!
Favourite Quotes:
"It took a long time for me to get better, but I did. I got better. But suddenly it's like the last four years never happened, and I'm feeling all the same terrible feelings about myself that I did back then."
"This is Karma. I'm a bitch. Can you think of anyone who deserves a bitch slap?"
2. Throne of Glass by Sarah J. Maas (Book #1)
Summary: Meet Celaena Sardothien. Beautiful. Deadly. Destined for greatness. In the dark, filthy salt mines of Endovier, an eighteen-year-old girl is serving a life sentence. She is a trained assassin, the best of her kind, but she made a fatal mistake. She got caught. Young Captain Westfall offers her a deal: her freedom in return for one huge sacrifice. Celaena must represent the prince in a to-the-death tournament—fighting the most gifted thieves and assassins in the land. Live or die, Celaena will be free. Win or lose, she is about to discover her true destiny. But will her assassin's heart be melted? (Goodreads)
Throne of Glass is a book with glowing reviews and the series is loved by many. When I was reading the book, I really did understand its appeal - the main character is badass, I loved the backdrop and premise of the story and the friendship between the female characters. There were just a few down points for me. I had a love/hate relationship with Celaena, she had some great moments and some not-so-great moments, I'm still somewhere in the middle about her. Also, there were some characters I REALLY disliked and I was tempted to skip the pages every time they appeared. Other than that, I did enjoy the book and overall thought it to be 'okay'. Maybe this is a series that gets better with each book?
Favourite Quotes:
"Libraries were full of ideas—perhaps the most dangerous and powerful of all weapons."
"You could rattle the stars," she whispered. "You could do anything, if only you dared. And deep down, you know it, too. That's what scares you most."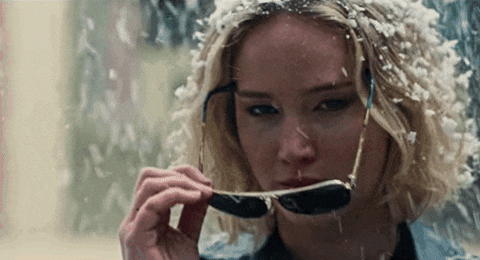 Which of these series would be worth carrying on?