Title:
Pride and Prejudice
Author:
Jane Austen
Publication date:
First published 1813
Page count:
279
Buy The Book:
Amazon
|
Book Depository
Rating:
5/5
Synopsis
When Elizabeth Bennet first meets eligible bachelor Fitzwilliam Darcy, she thinks him arrogant and conceited; he is indifferent to her good looks and lively mind. When she later discovers that Darcy has involved himself in the troubled relationship between his friend Bingley and her beloved sister Jane, she is determined to dislike him more than ever. In the sparkling comedy of manners that follows, Jane Austen shows the folly of judging by first impressions and superbly evokes the friendships, gossip and snobberies of provincial middle-class life.
Some of my favourite moments in the book!
"There are few people whom I really love, and still fewer of whom I think well. The more I see of the world, the more am I dissatisfied with it; and every day confirms my belief of the inconsistency of all human characters, and of the little dependence that can be placed on the appearance of either merit or sense."
I really enjoyed the conversation between the sisters (Elizabeth and Jane) at this point. In particular, I was compelled by what Elizabeth tells her sister. So much of it I could relate to, especially as it's the sort of thoughts that pass through your mind as you're growing up. However, I feel you need a balance, you need some of Jane's optimism/positive outlook because there is always some good to discover around you.
"In vain have I struggled. It will not do. My feelings will not be repressed. You must allow me to tell you how ardently I admire and love you."
I stopped breathing for a few seconds and had to put the book down! It was like this moment let loose a storm of emotions but most of all the tension between Darcy and Elizabeth was at its peak. I had to take a break after finishing that particular scene.
"'Tis an etiquette I despise,' said he. 'If he wants our society, let him seek it. He knows where we live. I will not spend my hours in running after my neighbours every time they go away and come back again.'"
This is exactly what I wanted to say to Mrs. Bennet, and in this case, Mr. Bennet put it perfectly to her.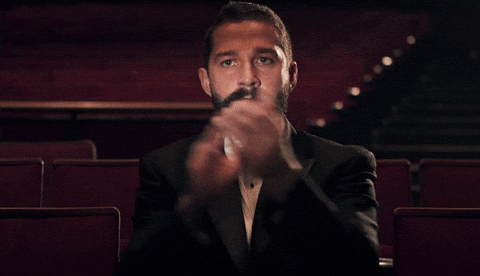 "After tea, Mr. Bennet retired to the library, as was his custom, and Mary went up stairs to her instrument. Two obstacles of the five being thus removed, Mrs. Bennet sat looking and winking at Elizabeth and Catherine for a considerable time, without making any impression on them. Elizabeth would not observe her; and when at last Kitty did, she very innocently said, 'What is the matter mamma? What do you keep winking at me for? What am I to do?'
'Nothing child, nothing. I did not wink at you.' She then sat still five minutes longer; but unable to waste such a precious occasion, she suddenly got up, and saying to Kitty, 'Come here, my love, I want to speak to you,' took her out of the room. Jane instantly gave a look at Elizabeth which spoke her distress at such premeditation, and her intreaty that she would not give in to it. In a few minutes, Mrs. Bennet half-opened the door and called out,
'Lizzy, my dear, I want to speak with you.'
Elizabeth was forced to go."
This was ONE of my biggest laugh-out-loud moments of this book. I just couldn't stop laughing imagining Mrs. Bennet winking away at the table to get her daughters to leave so Jane and Mr. Bingley could be alone. What was most funny was the way Kitty casually exposed her mother! My Thoughts
I can't believe it took me so long to finally read Pride and Prejudice. I had watched the adaptations and remakes, read books that were inspired by it but had never picked up the original. I thought I knew exactly how the original would play out, and nothing would surprise me. But I was swept off my feet. There were so many things I loved about it - the characters, the pace, the humour, and the interactions. I only picked a few of my favourite moments above, but I assure you, there were many more.
The pace is important to me because I tend to find myself easily losing interest if the story moves too slowly. But I enjoyed how the story unfolded, how it took the characters to different places and engaged the reader at every point. What I really came to appreciate is how even today I could relate with the story, that I found myself nodding along to some of the conversations in agreement, that some of the family dynamics/interactions from back then instantly reminded me of moments and events I had with my own family.
Elizabeth and Mr. Darcy's relationship was a rollercoaster of emotions - they both came face to face with their shortcomings and overcame them during the course of the book, this in turn brought them together. The ending was beautiful and it truly warmed my heart, I couldn't stop smiling for ages after reading the book.
The Aftermath
The first thing I did after finishing Pride and Prejudice was re-watch the film (2005) - I saw it all in a new found light, it was even more beautiful than all the other times I had watched it! I am tempted to watch it again, but I want to watch all the other versions too. One of my all-time favourite Pride and Prejudice related things is the '
Lizzie Bennet Diaries
' on Youtube. I watched it about 4 years ago and there are 100 short episodes - and it is honestly so much fun. It is set in the modern day and Lizzie tells the story in the form of vlogs. It is super addictive and I very much recommend it, I might even re-watch that too! So much re-watching to do.
P.S. I made sure to take pretty pictures of the book too 💓